Cindy and me at Sun Recording, Memphis
September 2006 Cindy and I went to San Francisco, Nashville, Memphis, New Orleans, LA and all ports in between. It was the highlight of my life at that point.
We have come a long way, and having my own FM radio station and having had the joy and pleasure of meeting singing stars from all over and playing their music on air is a huge buzz for me.
Life is not a practice run so let's not put the good things on the back burner with words like, "Oh I'll do it before I die," mate you never know the day so do it as soon as you get the chance.
Say it, do it in the living years. Mike & The Mechanics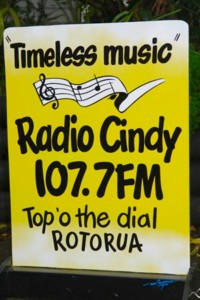 For top Country Music
'DJ' Wyn Machon
Da dude
Whitestone Country Show
Oamaru Heritage Radio
88.3 & 107fm Moeraki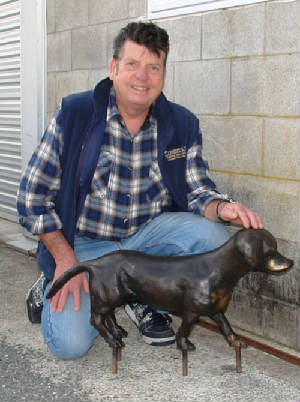 The bronze monument of Harawene prior to placing her on top of her final grandstand rock on TeNgae Rd ROTORUA.
You can hear Ray's dedication song to her by clicking on 'Ray Sings' at top left of page
Sign my Guestbook
View my Guestbook